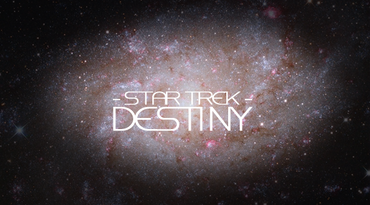 Welcome to the Star Trek Destiny Wiki
This is the Wiki of the Star Trek RPG sim, Star Trek Destiny, which takes place in the 26th century, aboard the Federation Starship USS Destiny, stranded in the Triangulum Galaxy.
Latest news
26 October 2012

We are working on the Wiki! Apply for vacant positions in the SIMM!
Ad blocker interference detected!
Wikia is a free-to-use site that makes money from advertising. We have a modified experience for viewers using ad blockers

Wikia is not accessible if you've made further modifications. Remove the custom ad blocker rule(s) and the page will load as expected.